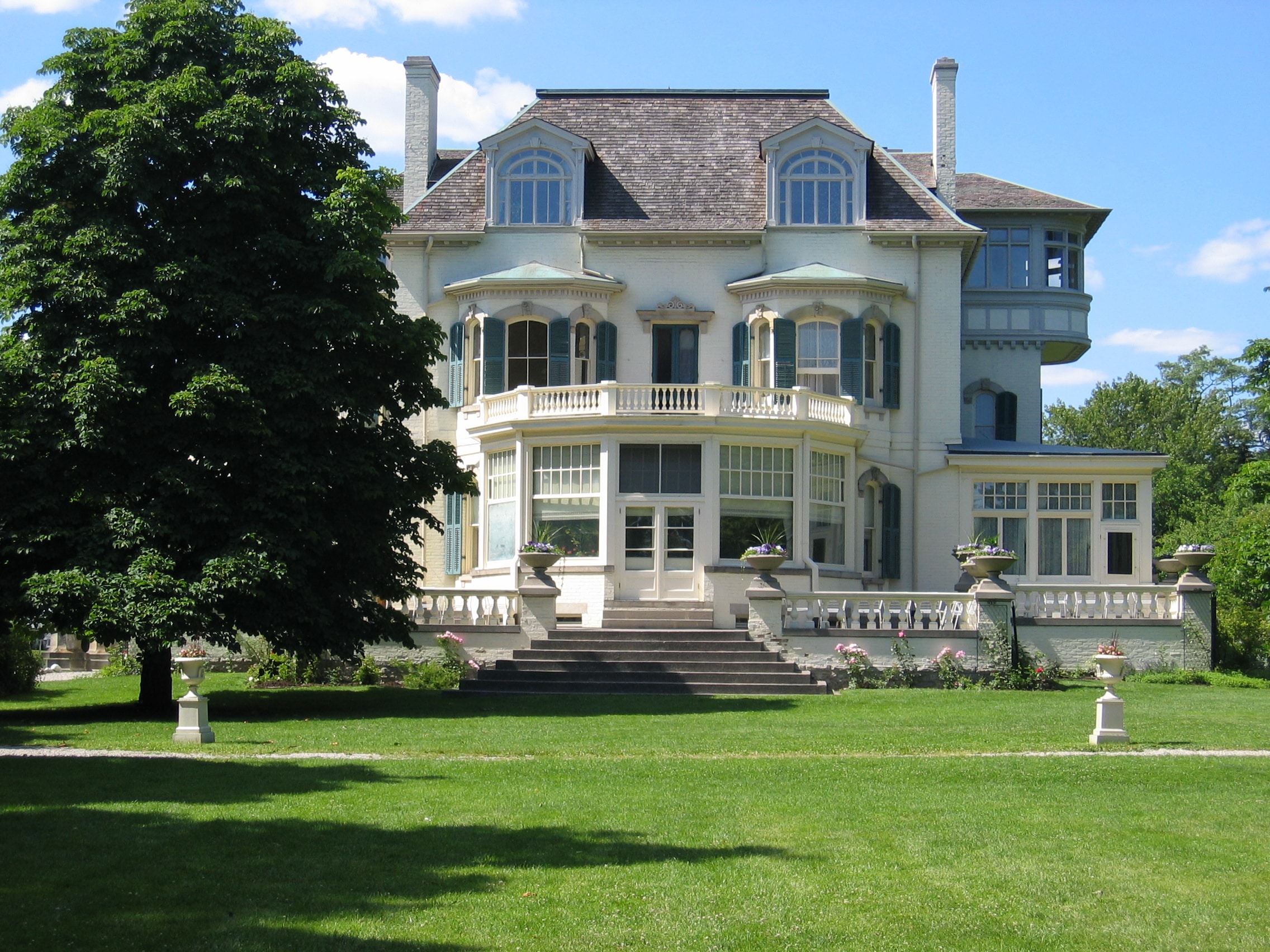 Known as Toronto's Downton Abbey, the historic Spadina Museum is a snapshot in time. Get a glimpse of life in Toronto from the turn of the century to the 1930s.
The beautiful historic mansion and gardens connect past and present with daily tours of the house and gardens (you'll see period styles like Victorian, Edwardian, Arts and Crafts, Art Deco, Art Nouveau, and Colonial Revival), concerts, events and kids' camps. All focus on events like the First World War and Great Depression, the vote for women, the stock market crash and prohibition, all of which forever changed life in Toronto. Step back into this fascinating period and explore gorgeously appointed rooms recreated with original artwork and furniture as well as archival holdings and ingenious features like a secret trap door in a conservatory that allowed the gardener access without his having to tramp through the house in muddy boots.
This mansion-turned-museum is one of 10 historic sites operated by the city of Toronto and is jointly owned by the Ontario heritage foundation. The six-acre property includes a main house, a chauffer's residence, a stable/gardener's cottage, a greenhouse and magnificent gardens with over 300 species of vegetables and flowers and a breathtaking tulip display in the spring.
The three-storey main house was built in 1866 and extensive interior renovations in 2010 restored its original grandeur. The first owner named the property Spadina after the Ojibwe word for "hill," and put it on top of an escarpment, a neighbourhood then reserved for Toronto's wealthiest and most influential families. Famous neighbours included the Eatons (their estate, Ardwold, was located just around the corner) and Henry Pellatt's Casa Loma, the largest private house ever constructed in Canada. (If you hate waiting in line, Spadina Museum is a great alternative to the castle.)
Its lush greenery and grand backdrop make the Spadina museum a favourite wedding venue. The sunroom, terrace, gardens and basement meeting room are all available for party and event rentals. You'll also find school programs, guided tours, changing exhibits, workshops and one-of-a-kind special events throughout the year. Last month saw St. Valentine's day concerts and special features for Black History Month.
Step back in time and watch history come to life at the Spadina Museum.