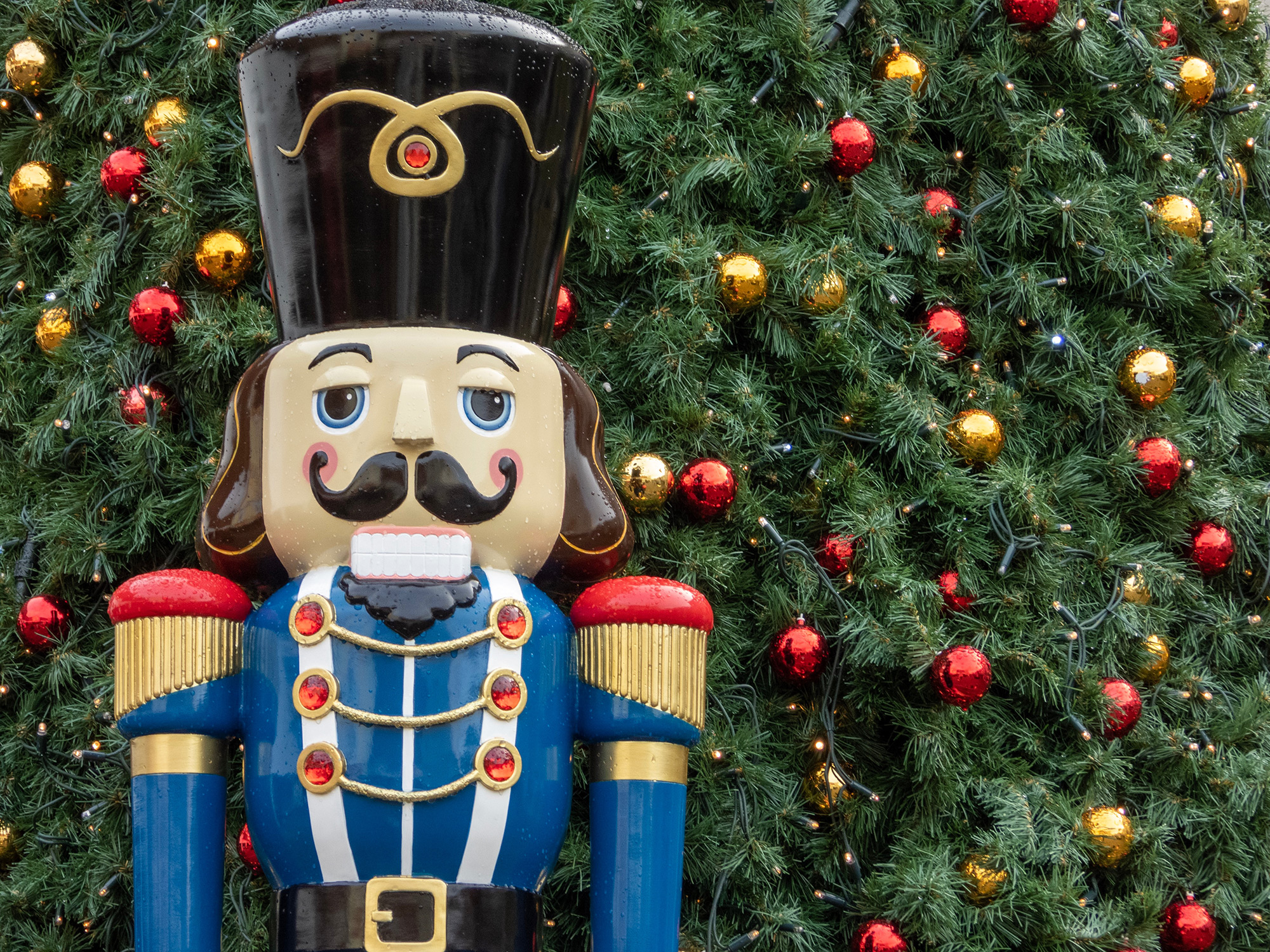 Toronto's magnificent Casa Loma is a great place to feel the magic of the Christmas season this year. The castle's Nutcracker Christmas brings dazzling light displays, an outdoor Christmas market, lavish décor by top Canadian designers, and kid-friendly fun to one of the city's top tourist attractions.
Casa Loma was Canada's largest private residence when it was completed in 1914. The sprawling 98-room mansion is one of the city's most in-demand locations for film and television (X-Men and Chicago are just two of the Hollywood hits filmed here) as well as a top venue for weddings and private events. Year-round programming includes an escape room, a summer concert series and a blockbuster Halloween event when the house and gardens become an immersive theatrical performance starring classic horror figures.
Casa Loma is prized for its opulent flourishes, lavish gardens and colourful history — the stables operated as a secret location for sonar research during the Second World War, and the building was constructed with numerous secret passages and mysterious escape routes. It operated for a brief period as a luxury hotel and was a popular destination for wealthy American tourists during Prohibition. The historic house museum and landmark received a $33 million renovation between 1997 and 2012 and draws over 350,000 visitors every year.
The Nutcracker Christmas event from December 1st until January 15th transforms the house and gardens into a winter wonderland inspired by Tchaikovsky's 1892 masterpiece. Glittering lights and an outdoor holiday Christmas market grace the gardens, while the castle's beautifully furnished rooms and impressive towers sparkle with signature Christmas trees styled by top Canadian designers, including a 40-foot masterpiece in the Great Hall. Activities and performances for the whole family are on the agenda, including shows by master illusionist Professor Wick and skating sensations Glisse on Ice. Kids can meet Santa in his workshop and enjoy themed arts and crafts. Casa Loma Christmas tickets can be purchased in advance or at the door, and are priced as general admission.
If strolling through the gardens leaves you with an appetite, be sure to visit the new Blueblood Steakhouse inside the castle. The upscale restaurant, headed by Michelin-starred chef Scott Saunderson, has earned an impressive list of awards since it opened in 2017, including the Wine Spectator Best of Award of Excellence. It features an art collection as decadent as the menu with pieces from Andy Warhol and Salvadore Dali as well as heritage pieces that highlight the castle's history. Impeccable service and an impressive wine and cocktail menu along with a mouthwatering steak selection combine for an elevated dining experience.
The restaurant holds the key to another of the castle's best-kept secrets — the original 1,500-bottle wine cellar, decommissioned in the 1930s and buried behind walls until 2016 when it was discovered during restoration work. The cellar, the oldest in Toronto, has been fully refurbished and put to use for the Blueblood.
Casa Loma is an architectural treasure in the heart of Toronto. Make a visit part of your holiday activity in the city.