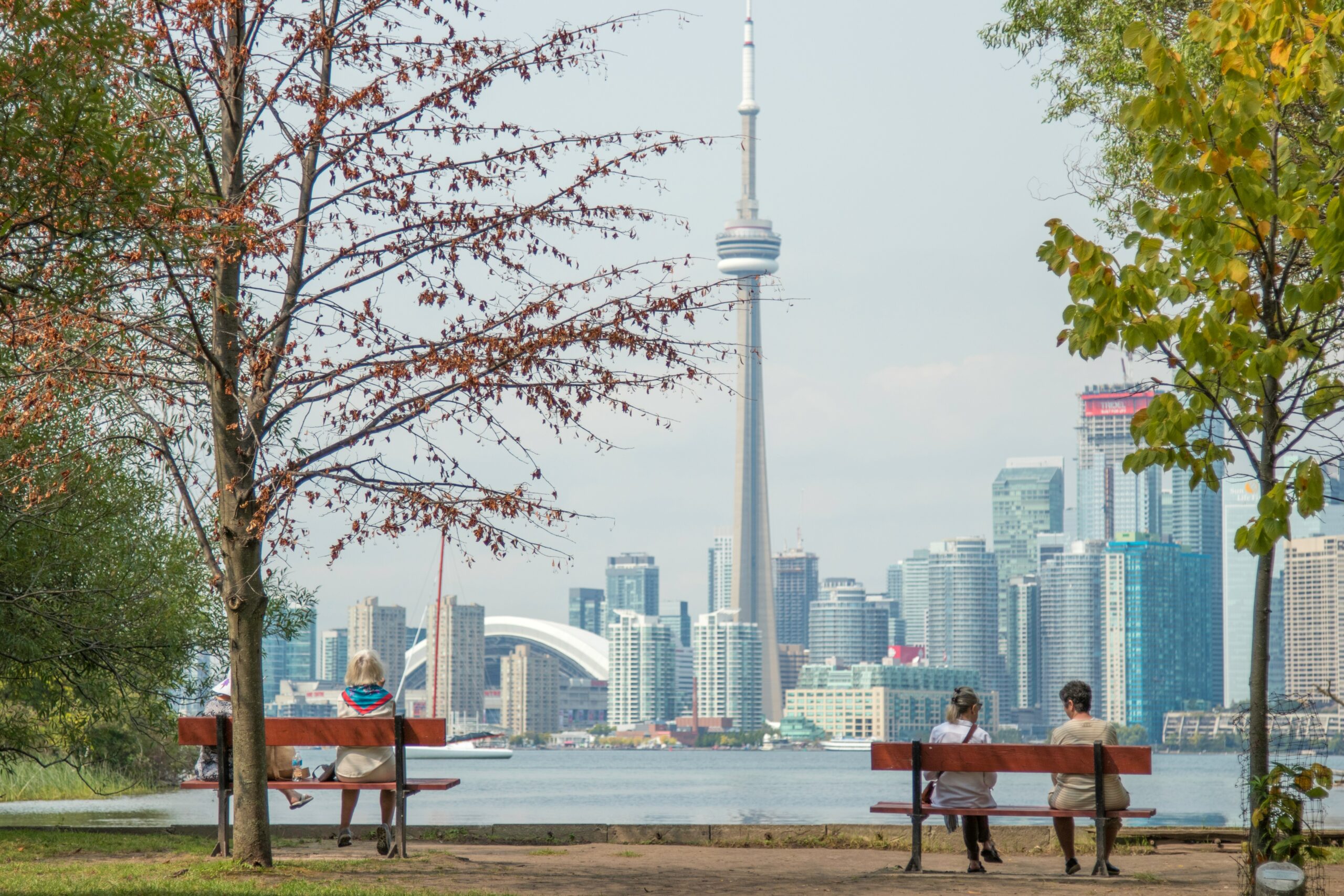 Updated Summer 2023
From unforgettable outdoor adventures to world-class cultural events, festivals and outdoor markets, Summer in Toronto is an endless opportunity to do something unique.
Part of what makes the Hotel Victoria a top spot to stay is its proximity to summer's best things to do.
A quick 13-minute ferry ride from downtown, the Toronto Islands are a must-see for summer in Toronto. Beautiful beaches, sports facilities, an amusement park, boat rentals and nature paths make the islands a top destination for all ages. The Toronto Islands are also home to a charming 150-year-old community of 600 lucky residents.
Outdoor patios
Relaxing on one of the city's many fabulous patios is one of the top things to do in Toronto in the summer. Stop by Trattoria Nervosa is perfect for an intimate dinner, with classic Italian dishes, glowing lanterns and prime views of this chic downtown neighbourhood. Not too far from the hotel is the Entertainment District on King West where you'll find Lavelle. Enjoy a signature cocktail and take in Toronto's stunning skyline from the rooftop pool.
One of Toronto's best-loved summer activities, Shakespeare in the Park is presented by Canadian Stage throughout the summer from July to September. Pack a picnic and a blanket and enjoy some high culture in beautiful High Park. Each year, a comedy and a tragedy are presented on alternate nights, so decide in advance if you're looking for a good laugh or a good cry.
An annual tradition since 1879, The Ex welcomes over 1.5 million visitors per year and is the largest fair in Canada. Held at the iconic Exhibition Grounds on the waterfront shore, the 18-day event features the International Pavilion of artisan products from around the world, a carnival midway and outdoor music.
Outdoor markets
Skip the mall and head out into the sunshine to one of Toronto's many outdoor markets. From seasonal produce to antiques, flowers and food, there are nearly unlimited opportunities to shop for the perfect gift or souvenir. Some favourites include the perfectly curated Distillery Sunday Market in Toronto's historic Distillery District and the Toronto Flower Market.
Street festivals
From June to September, Toronto's streets come to life with summer festivals. Each is a wonderful opportunity to explore one of the city's vibrant multicultural neighbourhoods through food, outdoor concerts and performance. Dance the night away at Salsa on St. Clair, experience authentic Greek cuisine at Taste of the Danforth and explore South Asian culture at the Festival of South Asia.
Cycling the Waterfront
Suitable for cyclists of all levels, the Waterfront Trail is the perfect way to experience Toronto's summer culture and see iconic landmarks including the Music Garden, Harbourfront Centre and Tommy Thompson Park. Take in the city's iconic skyline and legendary sunsets with an evening ride.
One thing is clear: with so many activities to choose from, Toronto summers do not disappoint. Embrace the sweltering summer nights and experience the best the city has to offer.