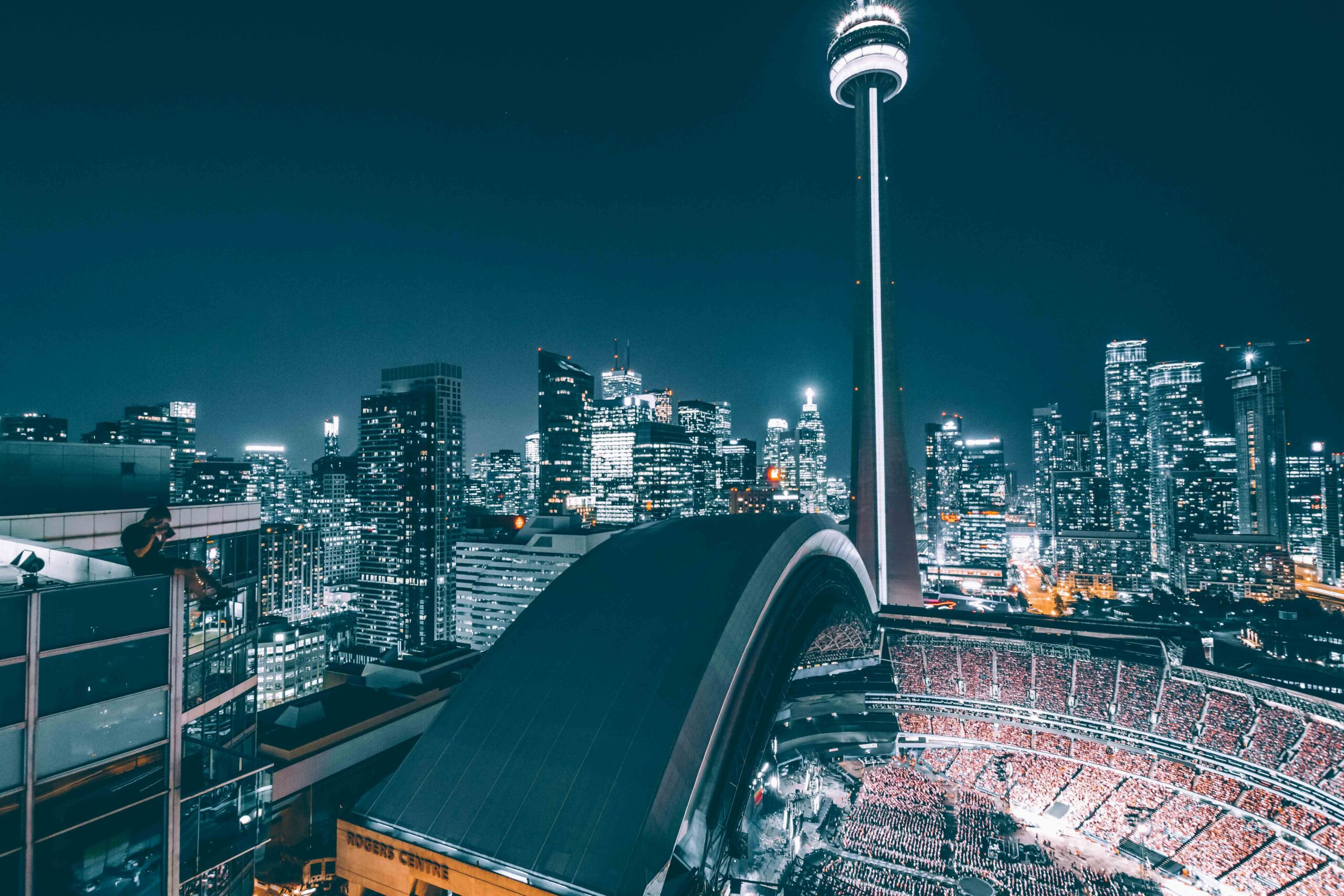 Although we may not win all the time, Toronto is a city with serious team spirit and pride.
Whether it be the Jays, Raptors, Argos, or Leafs, Torontonians are always ready to sport their favorite player's jerseys on game day. If you'd like to catch a game while you're here, we've created a handy guide to Toronto's teams and sports venues.
Scotiabank Arena
Only an 8-minute walk away from the Hotel Victoria, experiencing the action at the Scotiabank Arena (formerly the Air Canada Centre) is convenient and a must-do Toronto experience. Witness Leafs sensation Austin Matthews at the Scotiabank Arena during the hockey season. If you're more of a basketball fan, take in a Toronto Raptors game.
Rogers Centre (SkyDome)
The Rogers Centre is roughly a 20-minute walk away, and worth the journey.
Take yourself out to the Ballgame and watch the Toronto Blue Jays in action. The atmosphere is electric, especially on a day when the weather is perfect, and The Rogers Centre (formerly The SkyDome) is open. Ordering a hot dog and a cold one is recommended for a full Jays game experience.
BMO Field
Although it's a bit of a hike, we suggest visiting the BMO Field to watch a Toronto Argos game. While some may call it football, we call it soccer in Toronto.
If you need directions or more information about Toronto's sports teams and venues, feel free to ask one of our team members.