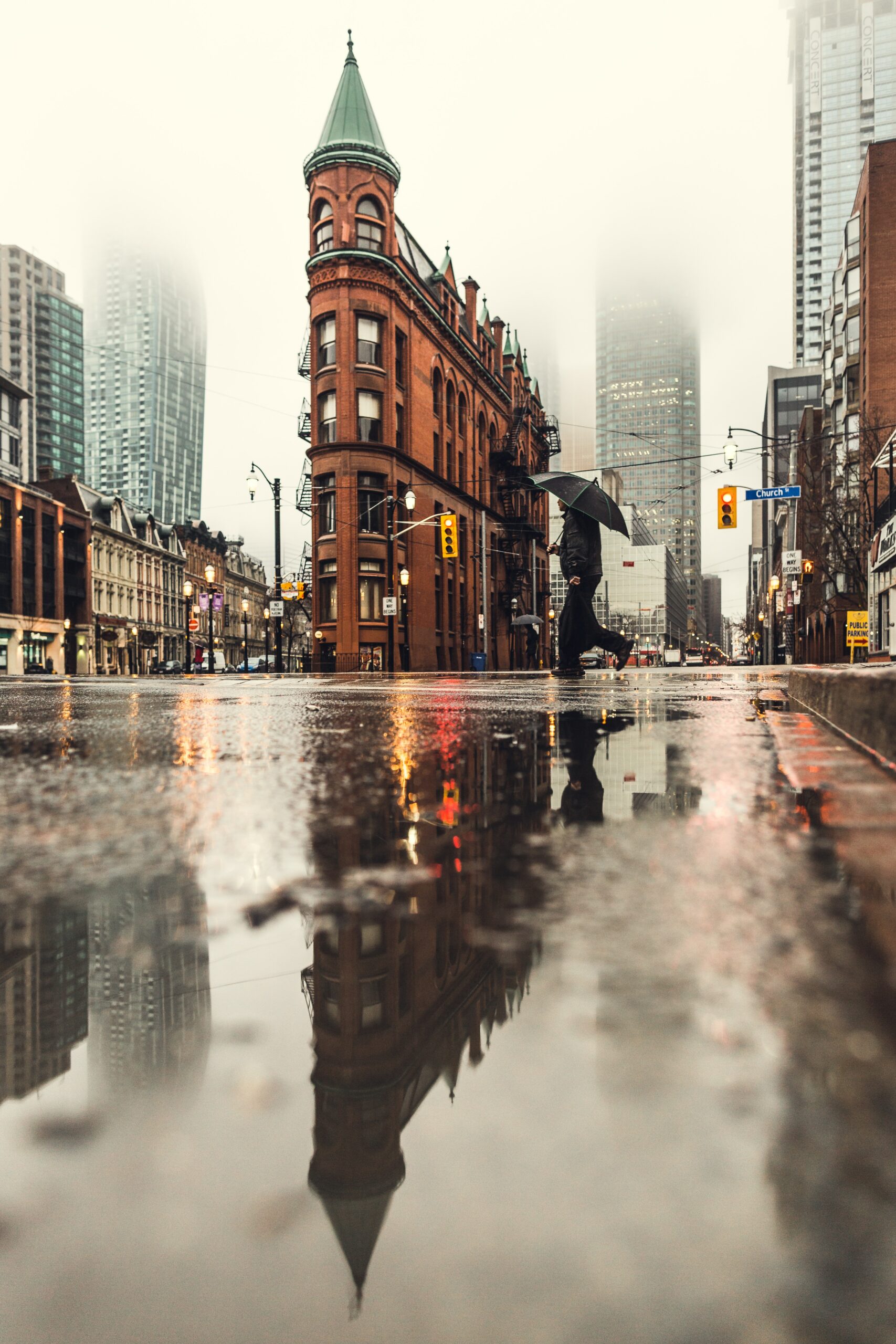 You may recognize the iconic building at 49 Wellington Street East from pictures of Toronto.
Commonly known as the Flatiron Building, this unique triangular structure sit's at the apex of Front and Wellington streets.
Constructed in 1891 the historic building is protected by the Ontario Heritage Trust conservation easement. Located in the St Lawrence Market District, the Gooderham Building proudly stands as the divide between old and new Toronto.
3 interesting facts about the Gooderham Building
It's home to one of Toronto's oldest electric elevators
The design of Gooderham's building was the inspiration for the famous Flatiron Building in New York City, built in in 1902
The Gooderham Building is currently being used for office space, complete with a pub in the basement.