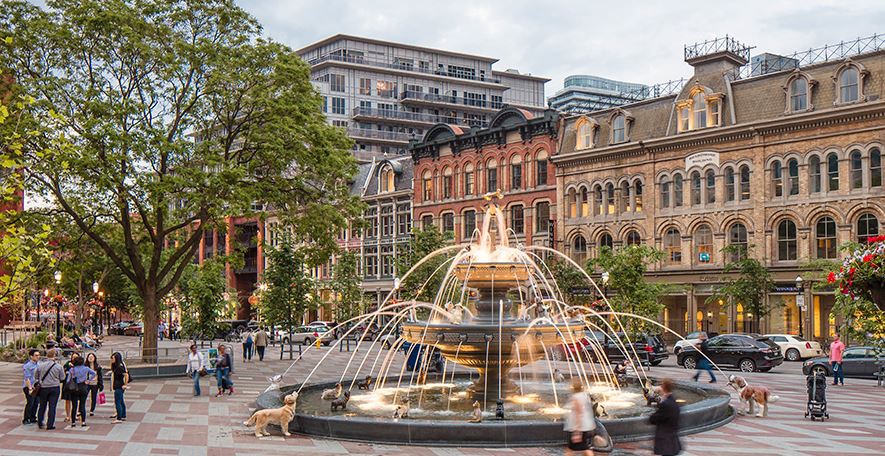 The city of Toronto recently undertook the revitalization of the triangular space between Front street and Wellington street, framed by the iconic Gooderham building. Working closely with the community of condo dwellers that surrounds the old town neighborhood, they commissioned landscape architects Claude Cormier + Associés of Montreal to create a spectacular part for locals and tourists to enjoy.
The park was named after German-born architect William Berczy, who also just so happens the be considered a co-founder of Modern Toronto.
The park includes a central plaza with mosaic paving made from granite. A mix of new tree species and grassy plants fill the garden beds. Our favorite feature is the large fountain in the centre, with its whimsical theme. 27 sculpted dogs (and one cat) surround the impressive structure, comically spraying water out of their mouths. All of the dog's attention is focused on the golden bone at the very top. It's a piece of public art that pays tribute to the many dogs that live in the surrounding condos. If you're a fan of puppy watching, this is the place to go.