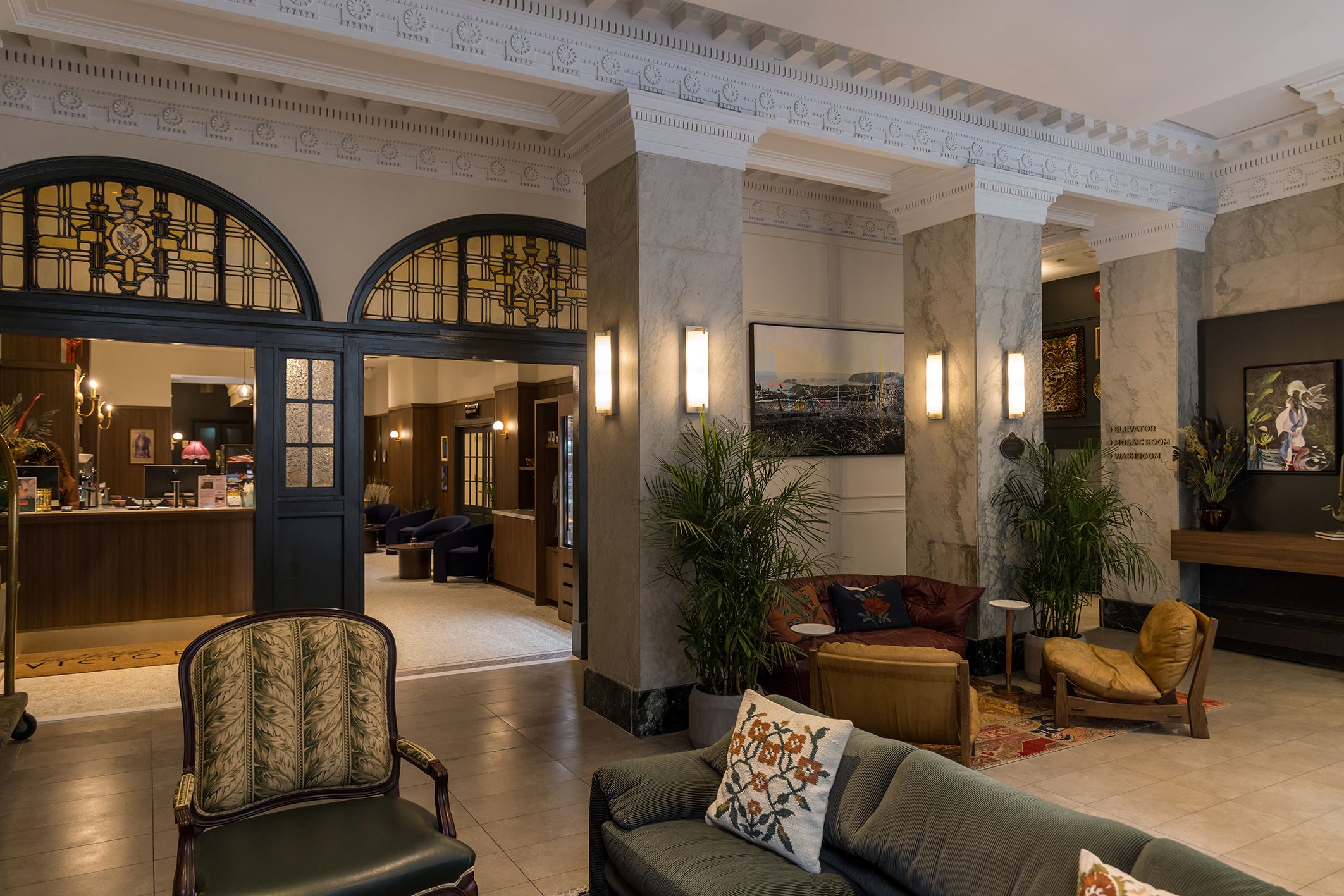 Hotel Victoria has stood the test of time on Yonge Street (more than 110 years, to be exact).
The Hotel Victoria evokes the soul of Toronto: vibrant, welcoming and modern, with a sense of lived-in history. We've got the kind of stunning architectural appeal you'd only find in an original 1900s hotel—and we show it off across every inch of our 56 beautiful rooms and gorgeous shared spaces.
We know you're here to have fun, and with buzzing spaces for dining and gathering, newly revamped rooms and friendly service, we're here to help make that happen. Think of us as your springboard to adventure—and a welcome retreat at the end of a long, unforgettable day.
Make the most of your stay with offers for leisure, shopping, nearby events, or business travel.
Key Amenities
Complimentary High Speed Wi-Fi
Air Conditioned
Mossop's Social House
Non-Smoking
Pet Friendly
Arrival Time
Check-In: 3 pm
Check-Out: 11 am
Learn more about the history of the hotel and all the nearby places worth a visit in the surrounding neighbourhood.